Daniel Lentz
While a student at Brandeis University Lentz was awarded a composition fellowship to work at Tanglewood in the summer of 1966.
In 1967-68 he was a Fulbright Fellow (in Electronic Music) in Stockholm, Sweden.
In 1968 he accepted a visiting lecturership at the University of California at Santa Barbara.
In 1970 he began devoting his time to composition and performance, founding and directing the California Time Machine, a conceptual music ensemble based in Santa Barbara.
The CTM made tours of the U.S., Canada, and Western Europe.
Lentz also founded and directed the San Andreas Fault, an ensemble comprised of voices, keyboards and real-time electronics.
The SAF made several tours of the U.S., Great Britain. Scandanavia, and Western Europe. The ensemble also recorded for many European radio companies.
In Los Angeles Lentz founded and directed the Daniel Lentz Group.
The DLG has made many tours of the U.S., Eastern and Western Europe, and Asia.
The ensemble has played a principle role in many commercial CD recordings and several TV features. Its instrumentation has varied over the16 years of its existence, from as few as 4 performers to as many as 18.
The DLG was especially prominent in its revolutionary use of "live multi-track recording" in its performances in the 1980s and early 1990s.
In 1972 Lentz won the First Prize in the International Composers Competition (Stichting Gaudeamus) in Holland, the first American to do so in the then 37-year history of that event.
In1979 Lentz received a D.A.A.D. residency grant to live and work in West Berlin.
He has been the recipient of numerous other awards, grants, and commissions.
Lentz was the first Los Angeles-based composer since Stravinsky to sign with a major record label (Angel-EMI)
His On The Leopard Altar (Icon Records) was named "most favorite" classical record album in a LA Weekly poll and received more readers' votes than all others combined. .... LA Style Magazine.
In MOJO Magazine Paul McCartney called On The Leopard Altar "a crazy record….. that should have been a hit".
Lentz's music from his years in Los Angeles is generally fast-paced and upbeat—like L.A. itself (as heard in Talk Radio, Wild Turkeys, the crack in the bell, et al). Since moving from Los Angeles to the Sonoran Desert in Arizona Lentz's music has undergone a major metamorphosis. Recent works, such as the Temple of Lament, Apologetica, A Tiger In The Garden, and The Insect & The Woman, reflect these changes. These works evoke the desert and inspire the listener in their sometimes mournful, musical intensity.
Albums
Los Tigres de Marte
Label: Orkhestra
Release date: February 06, 2006

On The Leopard Altar
Label: Cold Blue
Release date: October 08, 2003

Missa Umbrarum
Label: New Albion
Release date: March 04, 2002

Portraits
Label: New Albion
Release date: January 05, 2002

Point conception
Label: Aoede
Release date: January 01, 2000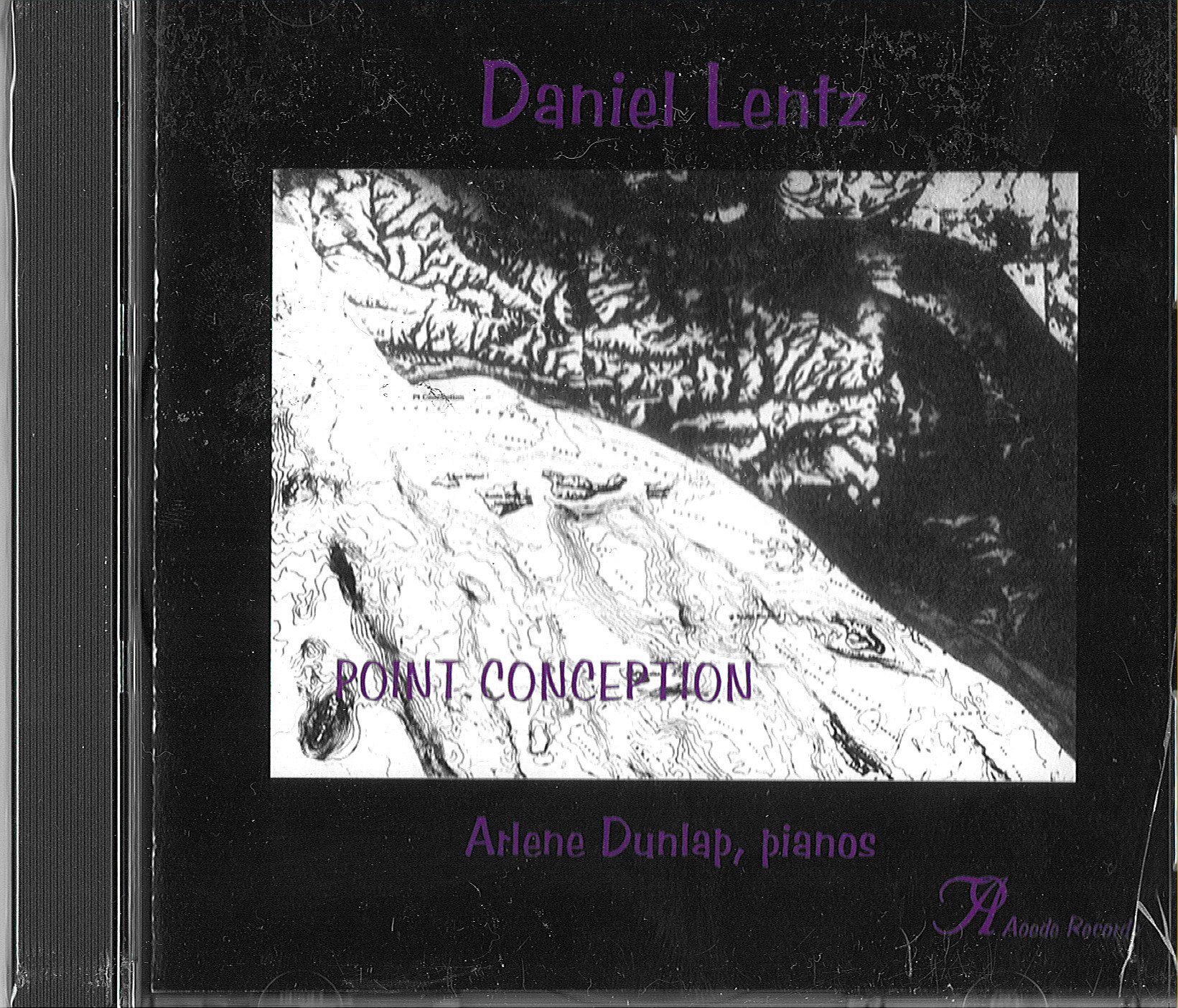 Apologetica
Label: New Albon
Release date: March 01, 1998